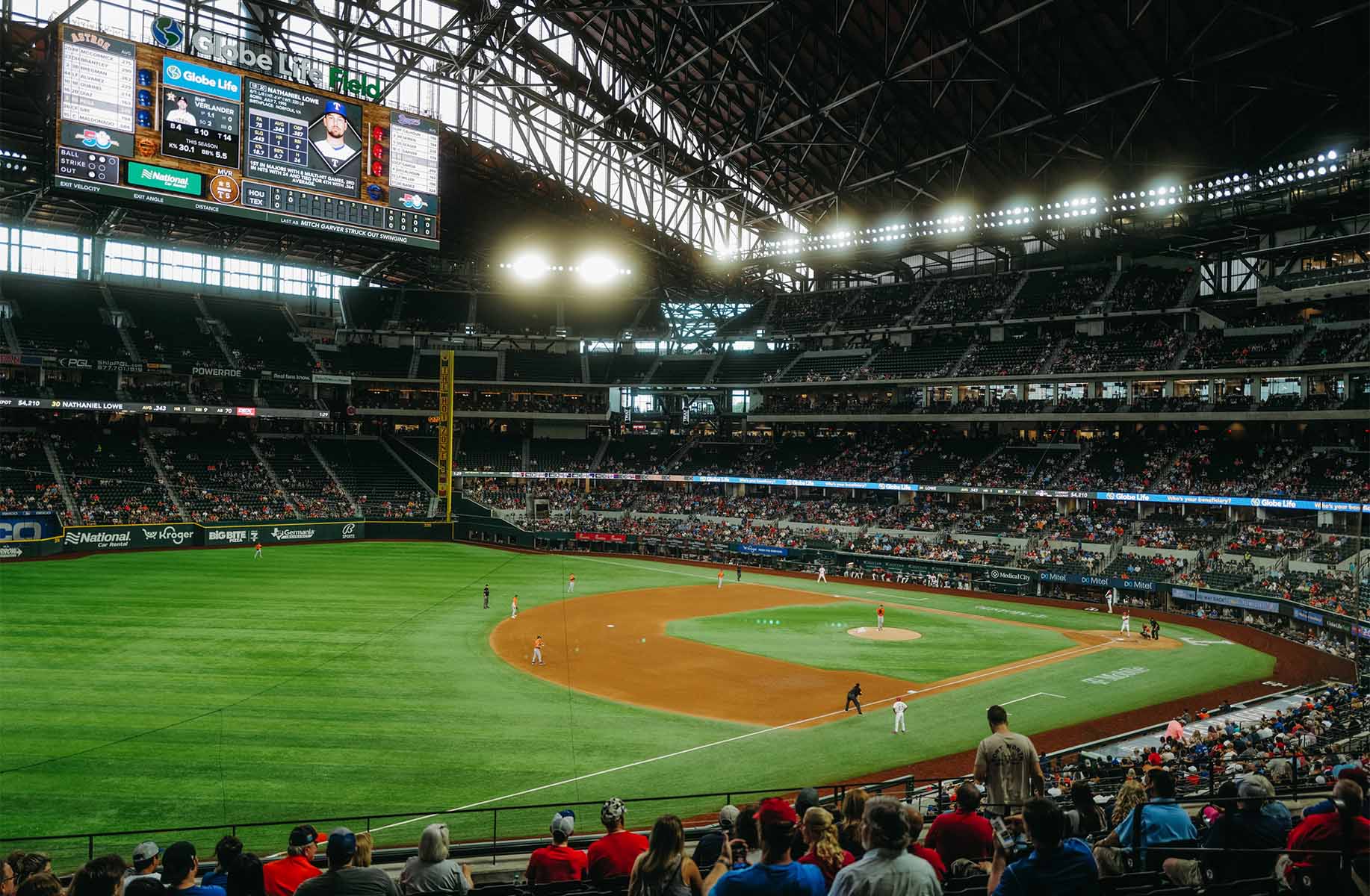 THE GIN MILL PUTS YOU IN THE MIDDLE OF ACCESS AND ALL-INCLUSIVE APARTMENT LIVING
Everything's Attainable in Arlington
Arlington is an expansive suburb in between Fort Worth and Dallas, making for a quick commute to the city for work. Only a few miles from Joe Pool Lake, the water activities are endless — go fishing, camping, boating or bird watching on the water's edge. Surrounded by amusement parks and museums, this community is full of opportunities for fun with friends. Agrarian architecture and nods to the town of Arlington are found throughout The Gin Mill gathering spaces, representing the lifestyle and historical significance of the land.
FAMILY AMUSEMENT AND FUN ACTIVITIES
Arlington is a popular destination for amusement and amazement! Home to the Cowboys and the Rangers, Arlington is a professional sports haven. It is also the location of the Six Flags Over Texas and several family-friendly water parks.
CRAFTED FOR COMMUTERS
In between Dallas and Fort Worth, The Gin Mill has central access for commutes to work and urban entertainment. Ideal for young professionals that want to escape to home from the daily grind, the community is also extremely accessible for trips to the Dallas/Fort Worth International Airport.
A MELTING POT FOR INTELLECTUALS
University of Texas at Arlington students walk the campus streets nearby and study in the local coffee shops by The Gin Mill Community. The diversity makes Arlington a great place to live, with a variety of museums, cultural events and restaurants for enjoying all types of cuisine.
HAPPY CAMPERS
The Gin Mill is perfectly positioned on 11 acres of active open-land and is built on an agricultural site, playing into the farmhouse furnishings throughout the property. Located blocks away from the massive Joe Pool Lake, residents will get accustomed to living the lavish lake life. These natural nearby features provide endless opportunities for outdoor recreation like camping, fishing, hiking, watersports and more!